Close to Home: Wallpaper in Senior Care Spaces
In addition to integrated marketing services, Street Level Studio creates Beyond the SurfaceTM custom wallcoverings for a wide range of residential and commercial environments using the latest digital design techniques.
In April, our Beyond the Surface team was proud to exhibit at the Environments for Aging Expo & Conference, where thought leaders presented the "latest strategies and ideas for creating . . . environments that meet the needs of our aging population."
And since then, one topic has stuck with us—the evolution of how senior care spaces are structured.
Home Sweet Home
The latest concept in senior care design is the household model, where residents are grouped in smaller communities that emulate a family home. Each community is built around a cluster of common areas—dining spaces, living rooms, and laundry access—which minimizes the need for long hallways.
This approach seems more intuitive, more comfortable, and more well-rounded. According to the Design Guide for Long Term Care Homes, "Studies have shown conclusively that designing smaller scale clusters has produced a more positive quality of life for residents."
As the household model becomes more in demand for retirement and nursing homes, wallpaper will be a key component in successfully applying this new approach.
Where Does Wallpaper Fit In?
Our social media producer Cathy recently toured several retirement homes, so we picked her brain about how wallpaper affected these spaces.
One major obstacle to transitioning to a newer design model is that many facilities aren't starting from scratch. Cathy visited one retirement home that had previously been a hotel and another that had once been a high school.
For these remodeled spaces, there are a lot of size restrictions to manage, but the clever use of wallpaper can make cramped rooms feel more spacious. For instance, a wallcovering designed to look like a large bookcase can add depth to a plain wall.
Another use of wallpaper is to convey a sense of comfort. As the trend toward homelike spaces becomes more popular, decor will be key to creating a complete experience. About one home, Cathy said, "It didn't feel like a hospital or a nursing home. It felt warm and inviting." She noted the use of carpeting, lighting, color choice, and wallpaper all contributing to this sense.
Where There's a Wallpaper, There's a Way
Finally, one of the most effective uses for wallpaper is wayfinding. For dementia and memory care patients, the household model is ideal, as it can be used to disguise exits and provide visual reminders that minimize opportunities for confusion and wandering.
Cathy noticed several common areas where wallpaper helped communicate the identity and purpose of a space. Take a look at the some of the rooms Cathy toured below, where wallpaper helps residents know exactly where they are.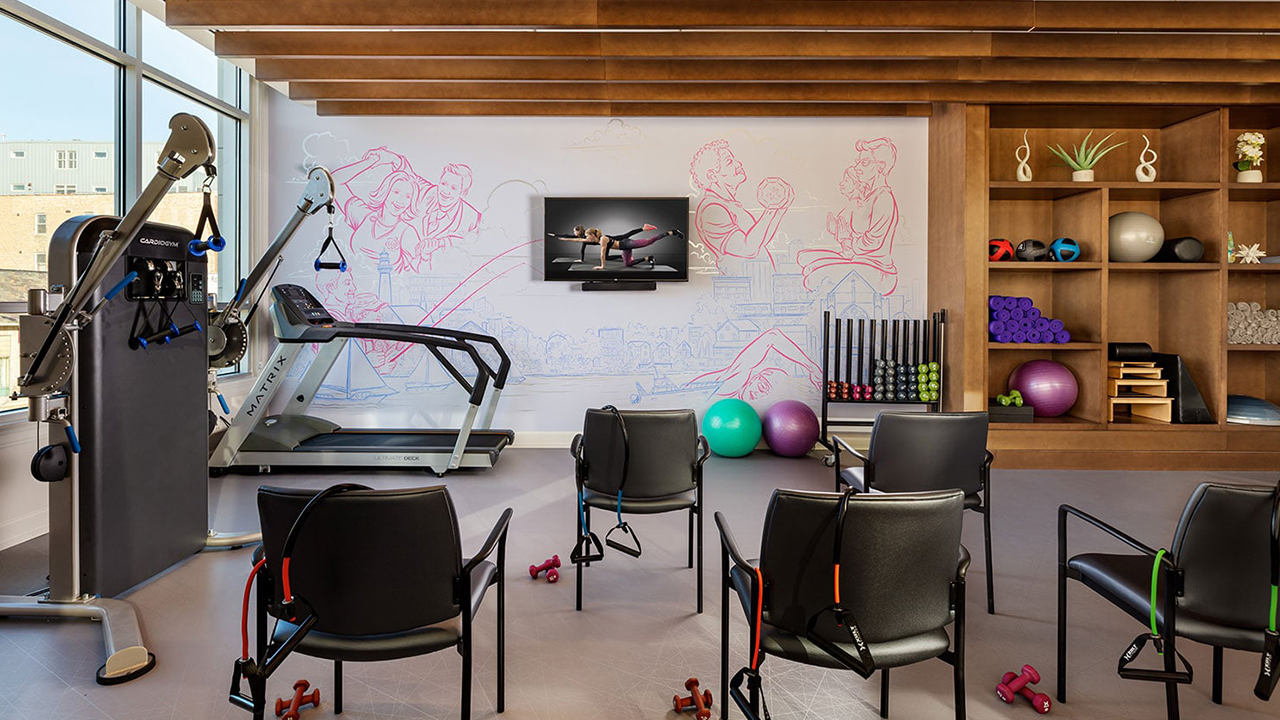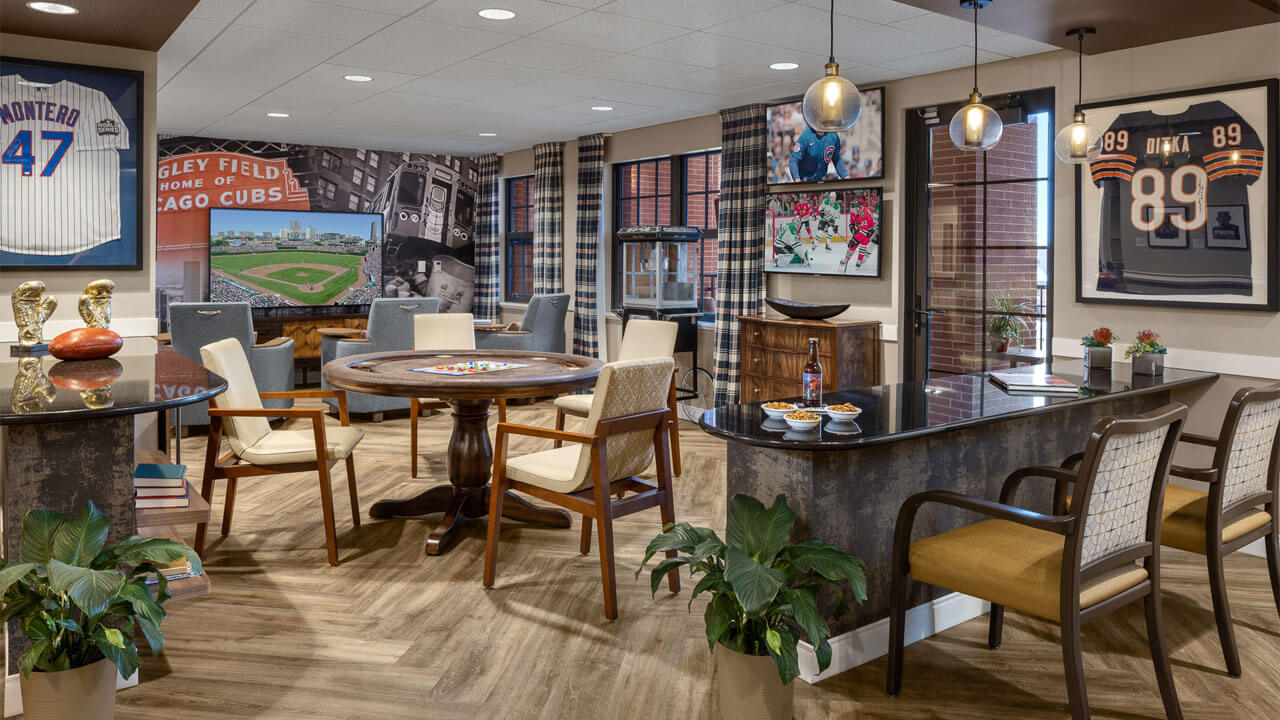 And custom wallpaper is an excellent resource for distracting from exit doors or identifying bedroom doors. Take a look at the possibilities here.
If you'd like to learn more about how our award-winning Beyond the Surface custom wallcoverings can support your next project, let's talk.