Our new website tells a story.
Remember the children's book that taught us all what people do all day? Kids around the world still spend hours checking out the daily deets of everyone living and working in Richard Scarry's "Busytown." Building houses. Putting out fires. Flying planes. Filling teeth. Growing food.
But something's missing: Developing websites! (Probably because the book was published in 1968.)
So, we decided to share a not-so-Scarry behind-the-scenes look at how we created our new Street Level Studio website to show everyone what we do all day!
It takes a village.
We're all workers at Street Level Studio. Top down. And we all go all-in on developing high functioning websites for our clients. We approached our own website the same way, keeping the whole team busy.
---
Show we're small but mighty.
Reflect the caliber of clients we serve.
Present our work in a highly visual way.
Tell the story of how we build strong relationships.
Let people get to know and trust us.
Extend a clear invitation to continue the convo.
---
What's working?
What's not working?
Where can we do better?
Who's coming to the site?
What are they looking for?
How's the user experience?
Can people do what they need to do?
Is it easy to get from Point A to Point B??
Does the site load fast enough?
Can people find us easily?
Is the site accessible for everyone?
Does the site work on any device?.

Visitors travel most often from the Home page to our About section, so that's where we loaded lots of info!
---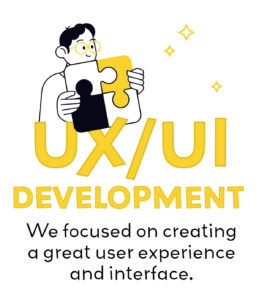 First came the sitemap—visually laying out the site's information architecture.
Adopting a top-down, mobile-first strategy.
Creating a "table of contents" for page hierarchy.
Diagramming how pages connect.
Planning a path for users to navigate through the site.
Making it easy for search engines to crawl the content.
Then we built the wireframes—a blueprint of the site pages at the structural level.
Designing the size and placement of page elements.
Creating the navigation menu.
Determining how each page functions.
Enabling users to move from page to page.
---
Applying SLS brand colors and standards.
Selecting exciting imagery and graphics.
Designing for readability and flow.
Minimizing visual clutter.
Ensuring pages are visually engaging on all devices.
---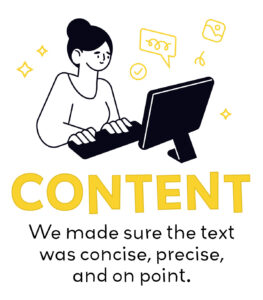 Communicating our range of integrated marketing services.
Showcasing our team's expertise, experience, and personalities.
Making our clients the heroes.
Writing with search engine optimization (SEO) in mind.
Linking to great social media content.
---
Using back-end development best practices.
Writing clean, quality, intentional code.
Optimizing content management system and UI framework.
Incorporating contrasting colors, large buttons, ALT text for accessibility.
Installing the latest anti-hacking/anti-ransom security and privacy features.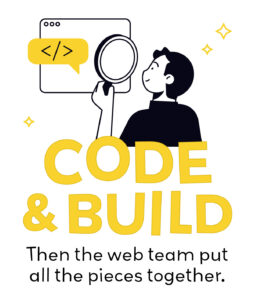 We added plenty of calls to action (CTA) buttons on each page to encourage response, keep the convo going, and discourage bounce.
---