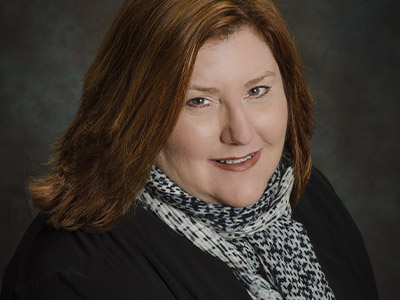 September 12, 2019, Highwood, IL – Tanya Fretheim, president and owner of Street Level Studio, was honored today as one of 15 winners in the 2019 North Shore Women in Business Awards. Fretheim won in the highly contested Woman-Owned Business category, which recognizes outstanding leadership and business savvy.
Fretheim served SLS for many years before taking direct ownership over the company four years ago. Under her direction, SLS has increased revenue, added new clients, doubled staff, and, so far, earned 11 industry awards in 2019.
"It's quite humbling to receive such recognition," Fretheim says. "Awards like these are particularly meaningful because women business owners face unique challenges. It's important to bring attention to all women who succeed despite the many hurdles. While I may be the one who received the award, I view it as recognition for my entire team of highly qualified women and men who are a joy to collaborate with each and every day."
The second-annual North Shore Women in Business Awards honored women executives for accomplishments in their field, covering everything from education and finance to nonprofit and hospitality. Winners in all categories were recognized during a luncheon at the Chicago Botanic Garden, which featured a speaker panel and networking opportunities in addition to the awards ceremony.
For more information about Street Level Studio's award-winning marketing and design services, visit streetlevelstudio.com or call 847-432-5150.
# # #
ABOUT STREET LEVEL STUDIO
Street Level Studio (SLS) is an award-winning, full-service marketing agency in the Chicago area. We've been building momentum and driving results for both global brands and growing businesses for more than 35 years through street-smart branding, design, websites, video, digital marketing, content development, multichannel communications, and environmental branding solutions. A trusted and valued creative partner, the SLS team knows how to reach audiences right where they are, deliver the right messages, and trigger the right response with high-impact design and compelling content. A 100% woman-owned business, SLS prides itself on delivering big agency results with small firm access and collaboration.
MEDIA CONTACT
Lexie Markarian, Director of Sales
Street Level Studio
lexie@streetlevelstudio.com