Big Agency Results; Small Firm Service
MARKETING + GRAPHIC DESIGN AGENCY
Where imagination meets street smarts.
At Street Level Studio, we know inspiration is a two-way street. That's why we take time to understand your needs and goals and provide outside perspective. Then, together, we can come up with bright ideas to take your business further.
About Company
Take Your Business Further
OUR SERVICES

Logo and Tagline, Tone of Voice, Core Values, Mission/Vision Statements, Personas, and Brand Guidelines
Website Development
Mobile-first Design, UI/UX, eCommerce, SEO, and Maintenance and Hosting

Multichannel Communications
Direct Mail, Email Campaigns, Social Media, Marketing Collateral, Presentations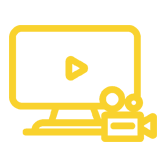 Video
Concept, Storyboard, Script Writing, Filming, Voiceover, Editing, Motion Graphics

Digital Marketing
Mobile-first Design, UI/UX, eCommerce, SEO, and Maintenance and Hosting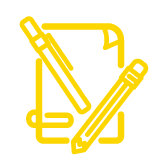 Content Development
Case Studies, White Papers, Interactive PDFs, Blogs, Press Releases, Photography
Analytics
Web Metrics, Email and Digital Ad Performance, Social Reporting, Custom URL Tracking
Custom Wallcoverings
Residential, Commercial, Wallpaper, Murals, Decals, Branded Graphics
Big agency results;
small firm service
All the impact, none of the ego or bureaucracy to navigate. You can expect genuine, individual attention and dedication to your brand. You also can anticipate award winning designs and top-notch results.
Meet The Team

"If ever there was an agency that could make you feel like part of the process, then Street Level Studio is it. You get small agency treatment with big agency ideas. With every project, Street Level Studio time and again delivers on deadline, on message, and within budget. And it feels like the ENTIRE agency works hard to bring your projects, company, and brand to life. I always look forward to working with them."
AARON STOKLOSA
MARKETING CONTENT MANAGER--MODERNIZING MEDICINE
"Street Level Studio is more than a vendor. They are a true partner for success! From collateral and campaigns to trade show materials and HTML, they are a one-stop-shop who can do it all. They are very creative, leading edge, budget conscious, and a real pleasure to work with!"
LISA GODFREY
SENIOR MANAGER, MARKETING--CANON SOLUTIONS AMERICA, LARGE FORMAT SOLUTIONS
"Over the past 10-plus years, I've had the pleasure to work with the Street Level Studio team, and I've experienced incredible service, creativity, and efficiency. In that time, they have created everything from shopping bags to wall graphics to web pages to ad campaigns and much more, and with every project, I continue to be impressed and extremely satisfied."
STEVE DE ALCALA
DIRECTOR OF CONSUMER SALES--LIFE FITNESS
Let's Talk!
Are you ready to connect with customers through thoughtful design visuals and strategic solutions? What are you waiting for?
Let's take your business further.
Location
214 Green Bay Road, Highwood, IL 60040