Email marketing is an essential tool for reaching your target audience and staying connected with your existing customers. Did you know that email marketing was cited by eMarketer as the most effective digital marketing channel for customer retention in the United States?
Whether your goal is to build brand awareness through a monthly newsletter, offer occasional promotions to loyal customers, or attract and nurture new leads, we can help you put together an email marketing campaign to meet your needs. Explore the potential of the following strategies, techniques, and features:
Mobile-Friendly Design
Custom Landing Pages
Email and Landing Page Personalization
Nurture Campaigns
Segmentation
Lead Scoring
A/B Testing
Sign-up, Opt-in Forms
Analytics and Reporting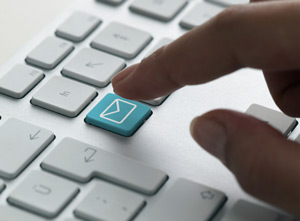 Setting up and managing an email marketing campaign doesn't have to be a daunting task; let us do the hard work for you. Our team can assist you with everything from strategy and concept to building and deployment.
We have experience working in all of the major email deployment and marketing platforms, such as Marketo, MindFire, Constant Contact, and Emma, to name just a few. We even have two Marketo Certified Experts on staff. When you are ready to move forward with your email marketing initiative, we can work with your existing tools or we can help you choose the email marketing platform that is right for you and your budget.
From large-scale, ongoing nurture campaigns to small, personalized VIP event invitations, we can help you create email campaigns that stand out and generate results. To learn more, give us a call or click below to download our free email marketing guide.